A TRADITION OF GOODNESS WE'LL NEVER FORGET
Josie Patti Merritt started this restaurant with her brother Joey around 1989. One of two daughters born to Joe Patti, her sister Marie and brothers Frank and Gerard are all that remain of the original six children of Joe Patti.
She didn't know much about the restaurant business but she loved to cook and wasn't afraid of hard work. Through the years, she weathered through hurricanes, oil spills, and Joey's eventual exit from the company. Her love of the customers and community is what kept her going through the rough times.
Frequently, she walked the aisles of the restaurant spending time at each table getting to personally know her customers. She was always a believer in giving more than she received. Most of the recipes that you find on the menu were handed down from her mom, Ana Patti, along with other close Patti family members.
Though she is no longer with us in body, she most certainly is in spirit. We are proud to carry on the same recipes that she spent so much of her life perfecting.
We hope that you enjoy these recipes as much as she enjoyed making them. If for any reason you do not, within the first few bites, please let your server know so that we may remove it from your table and your bill.
Captain Joey Patti's Seafood & Saloon Featured Dishes
Our customers love these dishes and we believe you will too!
Captain Joey Platter a.k.a. The Big Haul
We've Changed The Scenery
Not only can you eat inside, but we've got an outside patio for an amazing view while you enjoy a great meal!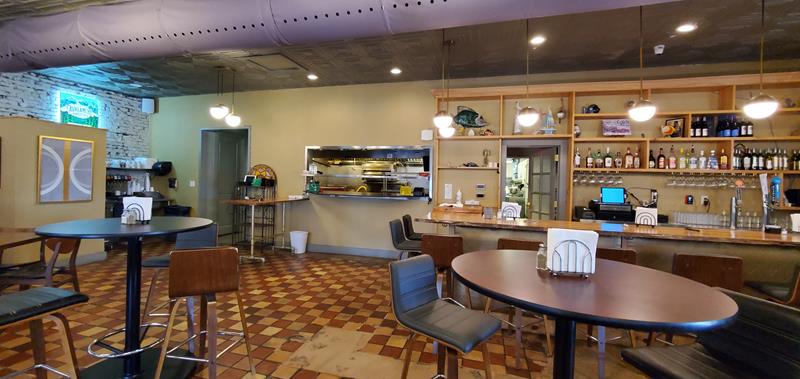 CUSTOMER TESTIMONIALS
Don't Take Our Word For It … We're Biased
Instead, Let Our Previous Customers Tell You What They Thought
The seafood gumbo is very good. First time trying fried mullet. It was also good. I put some of their homade cocktail sauce on it, which is also pretty good. The crab cake was very good. Also deep fried. It didn't need any sauce. The only strange thing I thought ( for me ) the food comes in plastic baskets, instead of plates. Probably keep down some overhead costs or give a homely feel. I'll be back to try their grilled fish. Hopefully they expand their hours, it got crowded quick, and the food came out just as fast. They also have order ahead and takeout. Nice atmosphere inside as well.
My husband ordered take out here for my Birthday,and it was delicious I highly recommend this restaurant.Home town hospitality.
The Salmon is delicious 10/10 recommend, was not fishy at all and the crab claws were amazing. And our server was great she had atleast 5 tables from what I could see and was on top of everything , however I do not remember her name but she had blue in her hair & she was great!
We make it easy to enjoy the best seafood on the Gulf Coast.
DINE-IN, TAKE-OUT, OR HAVE IT DELIVERED*
Come in and enjoy a seafood platter with friend, order take-out and have it waiting for you when you get here, or have a third-party delivery service pick it up for you.
We make it easy!
We also have party trays available; call us for details.
Need a Drink?
We've Got a Great Selection